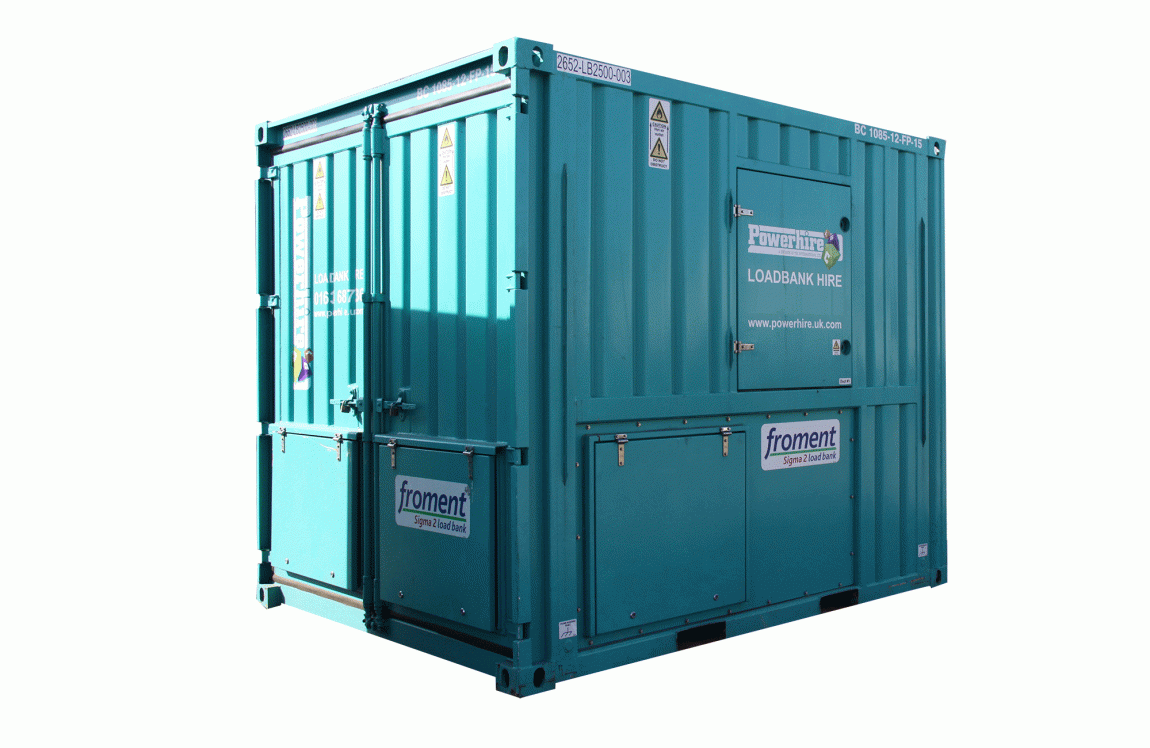 Type: Combined Resistive/Reactive
Control: Sigma
Nominal Voltage: 415v (2275kVA)
Dimensions (LxWxH): 2991 x 2440 x 2590
Weight: 9000 kgs
Airflow and Noise Level
Forced-air cooling is by axial metal-bladed aerofoil fans, giving vertical discharge. Two fans are fitted to the 8300 loadbank.
Typical noise level for the 8300 is 85dBA at 50Hz. Measurements are taken 3 metres from the load bank and at 90° to the airflow direction. Noise readings are subject to a tolerance of ±3dBA.